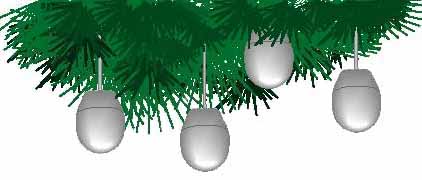 T'was the Net before Christmas,
when All thru our House,
Not a creature was Typing,
nor Moving a Mouse...
---
Brenda Brown is a full-time cartoonist and illustrator. Her single-panel cartoons have appeared in such magazines as: Saturday Evening Post, National Review, Sun, National Enquirer, Woman's World, Federal Lawyer, and many others. She has also illustrated a number of children's books, and develops graphics and cartoons for web sites.
---
Back to C@L | Index | Next